Project Manager 32 - 40 uur
Nieuw
Company profile
A leading international food company that makes a possitive difference, within the supply chain and beyond.
Culture
An informal business culture in which the individual's responsibility, entrepreneurship and commitment are strongly encouraged. A transparent and open-minded company with the drive and willingness to serve their customers and to out-perform the competition.
Responsibilities
As an experienced project manager, you know what your role involves. We will not dwell into details about that. Your added value comes from the experience you have gained, backed by a valuable certification in the field of project management, such as Prince2 Practitioner, IPMA-C, a PMP certification or similar.
Besides managing project we expect you to dedicate yourself to improving project management within the company. For example by improving project governance or by coaching junior colleagues. Our environment is adopting professional project management methods more and more, and you are comfortable with guiding and coaching your business contacts in their journey.

Your profile
The three most important characteristics of successful project managers at this company: self-starter; assertive; business driven.
It is a dynamic environment, which means that we're not as structured as we'd like to be, and not all relevant information is readily available. We are looking for people who aren't intimidated by this, but rather: are happy to find their way in spite of that. Assertiveness helps in this: you approach people in an open-minded way, even people you don't know or who don't know you yet; you stand up to your business owner, even if they have little affinity with IT. And finally, in everything you do for your projects, you keep the customer in mind. Delivering the IT products alone is not enough, you also ensure that the users can work with them, and you also deliver within the preconditions that you and your business owner have agreed upon. You are aware that for your stakeholders, the project end is just the beginning.

Recuirements
HBO education or higher. Preferably in an industrial, business, technical or IT direction.
You must have at least three years' work experience in a similar position. Certified Prince2 Practitioner, IPMA-C, PMP certification or similar are a pré.
You have experience in or affinity with working in an production company with multiple production locations, and the dynamics that this entails.
English and either German or Dutch are no problem for you.
The offer
They offer plenty of room to develop yourself. The informal atmosphere offers you the opportunity to take your own responsibility and show initiative. Compensation and benefits are competitive and in line with your knowledge and experience. With them…. the challenges are there for the taking!
Publish date
16.02.2021
Contactpersoon
Rianne Sanders
T: (040) 2222 222
Meer details
Match criteria
Werkervaring
Minder dan 5 jaar
5 tot 10 jaar
Meer weten over deze vacature?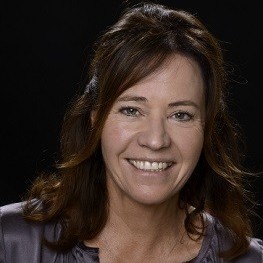 Eigenaar & Consultant
Job Search Agent
Maak een Job Search Agent en ontvang nieuwe vacatures per e-mail.