HBO
5 tot 10 jaar 10 tot 20 jaar
32 tot 36 uur 40 uur
Are you customer-driven and do you like to be the main point of contact for your field of expertise? Then start working as a Communications Manager at Ewals Cargo Care!
Communications Manager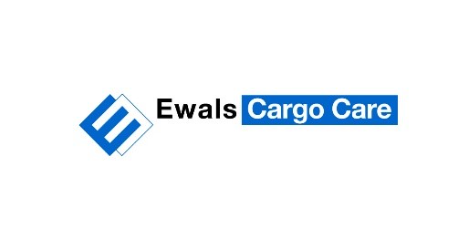 Topbaan
About the organization
Ewals Cargo Care now employs approximately 2,050 employees from 33 locations in 15 countries throughout Europe. The head office is located in Tegelen (near Venlo). You will work in a stable family business that has been in existence for more than 100 years and where the lines of communication are short. Ewals has grown into a strong international player. Our customers are offered a wide spectrum of logistics products, ranging from full loads, part and project loads, Control Tower set-ups and Value Added Logistics to global forwarding. In particular, but by no means exclusively, for the transport of full loads, we are known for our European multimodal network that includes about 3300 Mega Huckepack XL(S) trailers. In addition, we have a solid network of partners. Ewals is also continuously improving work processes and we also invest in the development of our employees. The central marketing and communication team is part of Ewals commercial department and carries out activities for the entire organization from the head office.
In this team you will work directly with three team members, helping each other where necessary and where there is room for open discussion together about interesting topics. In general, we have 4 different domains: Content & Analysis, Online & Digital, Branding & Events and Group Communication & PR. Besides that, we work together with external partners in many areas.
Your main responsibility will be Group Communication & PR, next to that you will support the other three domains with communication related manners.
As a company, we have taken the step to further expand our marketing and communication team internationally from the head office. We are therefore happy to complement our department with an even more experienced colleague who helps us to develop our activities more broadly, managerial role.
So, if you have strong leadership and/or coaching capacities, there are opportunities to combine these with your work due to the growth of the company and the department.
Content of the position
Intro
Are you customer-driven and do you like to be the main point of contact for your field of expertise? Then start working as a Communications Manager at Ewals Cargo Care!
As Communications Manager, you mainly ensure the connection with our employees. The emphasis within this position is on internal communication. With regard to external communication, you will contribute to the further design and implementation of our labor market communication, including our overall public relations. You will bring our values, social responsibility and Next Generation Logistics strategy alive! Additionally, you ensure coherence and balance between our marketing- and group communication and activities.
You proactively translate strategies and projects into communication concepts, content and execution planning;
You provide communication advice to internal stakeholders, for example central departments and our management;
Based on your expertise, you will work closely together with our change management colleagues and our Learning Academy (internal training institute) in determining communication needs and resources;
You develop and write internal and external stories for our content calendar;
You work together with our HR- department in the context of labor market communication (Employer Branding);
You work collaboratively with our online-, content- and brand marketer to monitor and improve our general communication success;
You manage external partners on a project basis, such as photographers, writers and designers.
Job Requirements
You are a communication talent with an eye for creativity. With ease and pleasure, you think about communication and you convert different kinds of stories into written, video scripts (or other) communication;
You are a professional who can support and think on a strategic level and at the same time have a practical approach to get the job done, do the (project-based) work;
You have HBO (+) work- and thinking level and preferably accomplished with a relevant education;
You have 4-7 years of experience in an independent or managerial position in communication;
You are a connector, with a proactive attitude and know how to find the right people in the organization to collect the relevant stories for (employee and job market) communication;
You have an excellent knowledge of the English language, preferably also Dutch or another language both verbally and in writing;
You have affinity with the transport and logistics working field or are eager to get acquainted with the industry;
You are able to gain balance between quality, speed and effectiveness in your work.

Benefits

Will you be the new Communications Manager?
Then we offer you a position for 40 (fulltime) hours (32 and 36 hours are negotiable). Salary is in line with the market. We think it is important that you bring out the best in yourself, in order to get the best out of each other. Together with the Ewals Academy, we can offer you the opportunity to follow training courses to keep developing yourself. A structural option to work from home (with compensation) is possible and you will also receive a flexible workplace at our head office in Tegelen.
You will receive travel expenses for every day that you have been working at the office and you will also receive interesting additions to your terms of employment. For example, you can make use of a bicycle plan and fitness possibilities with tax benefits. Ewals Cargo Care considers your health very important and therefore makes fresh fruit available in the department and gives you the opportunity to sign up for a preventive medical examination. In addition, our staff association regularly organizes fun activities for all our colleagues.

Locatie
Venlo
Meer weten over deze vacature?
Rianne is de spin in het web bij PS. Met haar grote ervaring, zowel vakinhoudelijk als op management gebied is zij zowel voor klanten als medewerkers een ideaal aanspreekpunt en sparringspartner.